New Site for Blog
Friends - my blog is now at lifetranslated.net. I hope you continue to follow me, and thanks for your support thus far!
2 tags
Basque in Bakersfield →
Mention Bakersfield, California, and most people will conjure up images of endless agricultural crops, sweltering summers, Buck Owen's Crystal Palace, and of course oil drilling (Bakersfield High students are the Drillers!). What not everyone knows - but the locals sure do - is that amazing Basque food is to be had in town. This weekend I got to visit Noriega's. Everyone eats family...
Es oficial - "¡Espanglish!" →
It's official! The longtime traditional Real Academia Española has added the word "espanglish" to their Spanish dictionary. It may seem like a small step, but it is a large feat for those who feel that the use of both English and Spanish has become an important cultural identifier. This is always a controversial topic both in and outside of the U.S. An interesting quote...
Comida mexicana...unos sitios en SF →
San Francisco Magazine has an article out this month about new eateries for Mexican food in the Bay Area. It seems that the rule here is to keep your restaurant name to one word and to ideally start it with a "C"…..but I digress. Reviewed are Nopalito (they opened a second location recently), Copita, Comal - which has been getting excellent reviews - and Cosecha. Looking forward...
"Las naciones marchan hacia su grandeza al mismo paso que avanza su educación."
– Simón Bolivar 
3 tags
2 tags
36 Hours in Valencia, Spain →
Valencia is one of my favorite Spanish cities. I know this because, despite the fact that I was on crutches (muletas, if you were wondering) the entire time, I thoroughly enjoyed myself. I hobbled my way through museums, horchata cafes, through the market, in the park to the Ciudad de Artes y Ciencias…you get the picture. I was slow but, like a good American, I wanted to see the sights! Here...
5 tags
Ojos de Brujo, Remixed →
Ojos de Brujo disbanded about two years ago, but that doesn't mean that their fan base has weakened. Known for blending traditional Spanish flamenco with the modern sounds of hip-hop, pop, Indian music, and more, this group is beloved and has brought music to new levels through the years. Now there is a remix of their music out from Danish DJ Al Lindrum. Follow this link for a free download...
"La mas brillante de las apariencias, puede cubrir las mas vulgares realidades."
– Sor Juana Inés de la Cruz
4 tags
Rufino Tamayo at the Consulate →
This summer the Mexican consulate here in San Francisco showcases work by Oaxacan artist Rufino Tamayo, as well as other contemporary artists from Mexico. The show is called "The Magic Surrealists of Oaxaca, Mexico, Rufino Tamayo's Legacy: Contemporary Zapotec Artists." For more info, check out www.mexicoinsf.com. For more about Tamayo's work, click here.
4 tags
Mafalda →
Thinking again about tutoring…many of you may remember Mafalda from Spanish classes in school. This continues to be a popular cartoon and I found a website that has many of Quino's cartoons plus English translation.
3 tags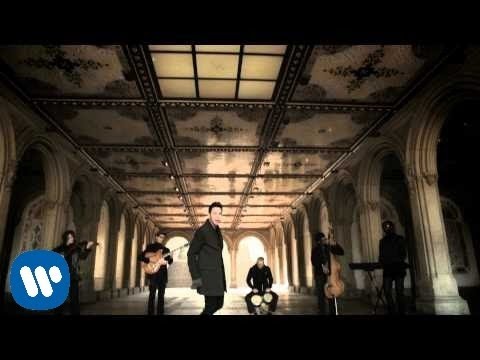 3 tags
4 tags
Carnaval in SF →
Yesterday I hopped on the bus and went to check out SF's Carnaval festivities. I hadn't been to the festival in a few years, so it was fun to get back into into it and see what was the same and what has changed. Despite the day's windy blusters, lots of people were out and about. Good music on the stages and tons of vendors. My favorite vendors were the guys selling lucha libre...
4 tags
Watch
Radio Ambulante is a Spanish-language radio program that brings you stories from around Latin America and the United States. The program is gaining momentum and was recently featured in San Francisco magazine. Very excited to tune in. Here in the Bay Area, KALW will carry the show. You can also subscribe to the podcast.
"La muerte espera al más valiente, al más rico, al más bello. Pero los iguala al..."
– Carlos Fuentes November 11, 1928 – May 15, 2012
4 tags
New Podcast... →
Being that I spend a lot of time alone in my art studio, I love to listen to podcasts. I have 5 or 6 favorites and have been looking for a new Spanish-language one, as Ben and Marina from Notes in Spanish seem to have stopped recording. :( Enter History of Spain, which is all in Spanish. Hope I get hooked! If anyone out there has more recommendations, do let me know.
5 tags
Fave Radio →
Here in SF we have a great radio station at 89.5, KPOO. My fave programs are from Noon-4pm on Saturdays: Con Clave with Chata Gutierrez and Andanzas with Chelis Lopez. They have great music and announcements about events around the Bay.
"Hay un solo niño bello en el mundo y cada madre lo tiene."
– José Martí 
4 tags
Película: The Harvest/La Cosecha →
Here in California and in many other places where agriculture is big business, we see migrant farmworkers and are well-versed in the struggle for farmworker's rights. But not everyone is aware of the vast number of young children and teenagers who also work in the field to help their families, foregoing traditional schooling, time with friends, and much more. Here is an incredible documentary...
4 tags
SF Int'l Film Fest is here! →
Opening Night at the SFIFF was only the beginning of an awesome lineup of films from around the world. The 55th San Francisco International Film Festival runs April 19–May 3 at the Sundance Kabuki Cinemas, the Castro Theatre, SF Film Society Cinema, SFMOMA and the Pacific Film Archive in Berkeley. There are so many films this year from Spanish-speaking countries, so if you are here in Bay, please...
"A condición de comprender que París, Londres, Guanajuato, Florencia, Buenos..."
– Remedios Varo
3 tags
Spanish wines uncorked in NY & SF →
This month NY and SF will play host to the uncorking of Spanish wines represented by Spanish Wine Cellar 2012. From the Wines from Spain website: "…un evento de promoción de los vinos españoles en el mercado estadounidense que se celebrará los próximos 17 y 19 de abril en Nueva York y San Francisco, respectivamente. Estarán presentes 45 bodegas españolas de diferentes zonas de...
Video: Travel the Panama Canal →
Last year I had the opportunity to travel to Panama, and I was so amazed at the sheer amount of trade that goes through the Panama Canal. Anyone who has flown into Panama City and seen the barges lined up to enter the canal will know the immensity of this operation. It was eye-opening to learn more about part of US-Panama history for me. 
3 tags
Spain's Royal History →
Giles Tremlett, Madrid correspondent for The Guardian and a longtime resident of Spain, has published a new book about Catherine of Aragon. "Catherine of Aragon: The Spanish Queen of Henry VIII" chronicles the rise and fall of a queen who was known for her judgement under pressure and leadership in the 16th century. For information about Tremlett's book about Spanish history and...
3 tags
House Hunting in Costa Rica →
Costa Rica, despite the slowing of property sales after 2008, continues to be a popular place to live for North Americans and Western Europeans. Here is a gorgeous property outside of the capital and info about homes along the coast. I love the Central Valley of Costa Rica for its lush gardens, proximity to the city, and - now that coast access is a lot faster - easier drive to beaches. And, if...
"La inspiración existe, pero tiene que encontrarte trabajando."
– Pablo Picasso
Recordando...El Salvador →
This Sunday, 4/1, The Mission Cultural Center will be hosting Carlos Henriquez Consalvi. From their website: "During the Civil War from 1980-1992 Carlos Henriquez Consalvi, aka "Santiago," was the most recognized voice in El Salvador. Broadcasting on the FMLN's "Radio Venceremos," his courageous tone kept people's spirits up as he denounced the daily violations of human rights committed by...
4 tags
Bilingualism
We language professionals know that bilingualism boosts different brain functions and has many positive effects on learning, but it's always good to see articles like this to keep this topic in the public eye. univisionnews: New research shows that bilingualism boosts executive brain function and could help stave off dimentia in old age (Photo: flickr) By: STEPHEN KEPPEL Channel:...
5 tags
1 tag
"Es algo mas que la distancia que el dolor y la nostalgia sabemos que eso no..."
– La 5ta Estación
3 tags
6 tags
Yasuni Man: Get the word out! →
Now is a great time to back an amazing project. My friend Ryan Killackey, owner of Renacuajo Productions, continues to work on his documentary about the Yasuni tribe, an indigenous group in Ecuador's Amazon region. For more info follow the link above. For another video on YouTube click here. This is a very important film that needs to be made and shown around the world in order for our...
6 tags
Grand Tasting of Tempranillos and More →
The TAPAS Society has announced their grand wine tasting for this year. Tickets for the event in June in San Francisco are now on sale! TAPAS stands for "Tempranillo Advocates Producers and Amigos Society." Their mission is to educate the public about varietals from the Iberian Peninsula that are being grown here on the West Coast….particularly tempranillo. Check out my post from...
"El más terrible de los sentimientos es el sentimiento de tener la esperanza..."
– Federico García Lorca